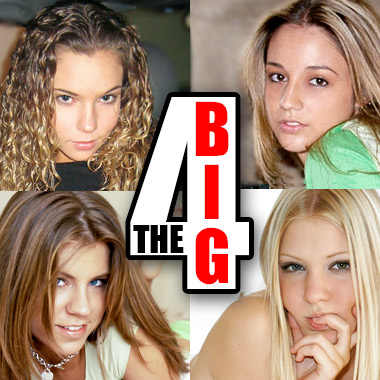 The Big 4
---
Theses 4 girls started non nude modeling in their teens and have literally become "household names". If you have never heard of Tiffany Teen, MeganQt, Princess Blueyez, or Next Door Nikki... you have now. Meet The Big 4!
Teleport to Thumbs
Player Loading...
Amateur Girls
---
Each and every phil-flash girl has at least one qualifying beauty factor... otherwise I would not have pulished her. And trust me... there are a couple of girls that showed up not looking like the pictures they sent me. Those girls aren't pulished... yet! I think one day I will post the "ugly girls"... for fun.
Most of the girls have what I call an average look. To me though, average and unique is the cream of the crop! Most of my girls are hotter than any most super models... that's my opinion at least.
I am having trouble coming up with words to describe all of the girls on my site with... so here is a list in order of my personal prefereneces.
Average looking at minimum
Curly Hair
Red Hair
Legs
Ass
Brunette
Small Boobs
Big Boobs
All Boobs Inbetween
I remember a verbal skirmish in my office over a girl that I scheduled to shoot. The staff guys were telling me that the girl was ugly... and yeah... you could say she might have had a below average look to her face. But she was really enthusiASStic... and her ass was from another galaxy. So they ask... "what are you doing shooting this girl?" And I say... I do what I want... I am phil-fucking-flash and if she has any blemishes on her big phat ass... you will edit them.
Continue reading as a member...